1.

(in an insurance policy) a specified amount of money that the insured must pay before an insurance company will pay a claim.
Should I Raise My Deductible?
We don't care about deductibles until we have to pay one. And then we are bummed out about them. However, there are some things to consider when looking at what a policy offers and how the deductible can be affected. When deciding if you should raise your deductible, consider this list of things to ask yourself:
The location where you drive, miles you drive, new car/car age/ whether it is an old car are all considerations when determining the deductible

Lenders sometimes have requirements that the deductible not exceed a certain amount – this is generally $1,000 

What can you afford should there be a loss? Do you have an emergency fund? 

What is the value of your item? 

Ask for a comparison of higher deductible/lower premium versus lower deductible/higher premium, then consider the period of time to apply those dollar savings and your comfort level/risk appetite 

What is your claim risk? Are you a good driver and do you try to avoid claims? Or are claims something that just happens to you? 

Be flexible and consider changing deductibles from time to time as you consider your needs and changing situation 
Some statistics
Every year about one in 15 insured homes has a claim.* 

For the last several years, the frequency of auto insurance claims is between 5 and a little over 6 for every 100 cars insured for a full year. Think about how much you would save each year with a lower premium and assess your ability to save for the higher deductible if you were ever to need it.  If this is something that works better for your budget, then raising your deductible might make sense.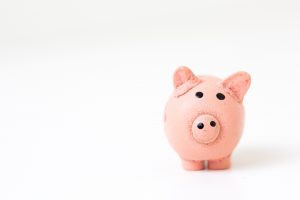 A couple of other things to keep in mind as you think about your costs and coverage:  
There are things beyond your control that can affect the cost of your premiums. For example, other people's accident claims are a component of auto insurance pricing.
Metropolitan areas usually have higher premiums than rural areas.
Common or shared deductibles and anything scheduled are unique areas that your insurance agent can explain as it pertains to your specific situation.
Do you have a percentage deductible? Does it pertain to weather-related losses only?
Language can vary from carrier to carrier and so can the coverage
If your loss is less than the deductible, you may not want to file a claim.
Questions?
This is an area where expert advice can be beneficial. Please contact us with any questions. We try and make the purchasing process as easy as possible by helping clients make sense of it all and walk away with confidence in their insurance decisions.
Resources:
Insurance Information Institute
*Insurance Information Institute calculations, based on ISO®, a Verisk Analytics® business, data for homeowners insurance claims from 2012-2016 

Google for definition