FREE DOWNLOAD
How to Care for Your Employees When You're on a Tight Budget and Can't Offer Full Health Benefits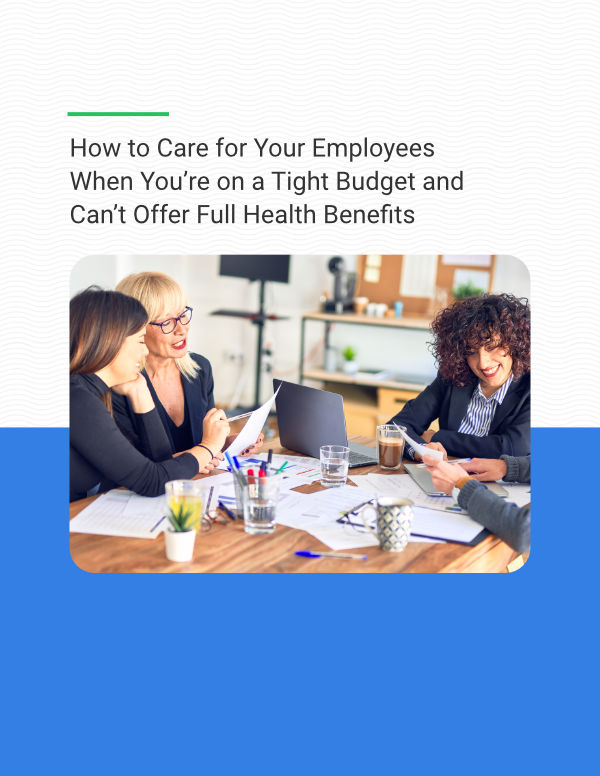 Learn how to overcome cost barriers and provide your employees the care they deserve.
Did you know? 50 percent of U.S. adults consider employer-sponsored health benefits a key factor in deciding whether or not to remain at a job.
When small to mid-sized business owner can't provide health care due to the astronomical premiums of traditional plans, their employees aren't the only ones who lose out on benefits.
I'm ready to learn how to step outside traditional health care benefits and provide more to my employees.